---
The Studio of Artist
Michael English
Original Paintings and Drawings
---
Sketchbook close-up
This is a sample drawing taken from one of my sketchbooks. I always find it interesting to see &quotraw&quot drawings, because they are the first renderings or just a study on how best to handle a subject.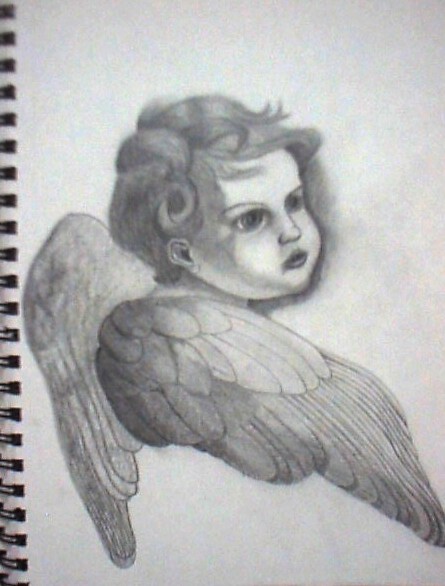 Sketch
---
---
Disadvantages of the Internet:
Computers and imaging equipment have made tremendous improvements in visual technology, but as with anything that is reproduced it is not as good as the original. The images on this site are not able to allow you to see the actual detail and exact color as the original art work appears. To say it more simply, nothing compares to seeing something in person. that is why I offer a NO-RISK Guarantee on all my art work. I know that if you like what you see on this web site then you will love what you see when it is delivered to you and hanging on your wall.
---
Attention Art Galleries and Art Wholesalers:
All wholesale inguiries are welcomed. If you are interested in carrying my work as a part of your retail selection please click on the following link.
---

---


Home Page • New Work • Acrylic Paintings • Pencil and Charcoal • Sketchbook

About the Artwork • About the Artist • Painting Exercise • Drawing Exercise

Sign Guest Book • View Guest Book • Questions &amp Comments • Web Links

---

---

All images contained in this site are under copyright &copy protection of the artist Michael English.

Any use of these images without the legal permission of Michael English is unlawful and all violators will be prosecuted.